Erik the Flutemaker
I have myself two bamboo flutes from this maker, they´re really not very expensive and are really rich in tone. I've tried some cheap bansuris in local music stores and they were like crazy out of tune or were way too much hard to blow. I have a G concert pitch (doesn't mean that the others are not in tune but he sells a model concert-pitch if you need to make sure it's 440 and perfectly balanced) and I have also a minor flute (from the exotic scales he also makes). I've successfully recorded both, and they were my first transverse flutes, and first training to learn to blow the flute (coming from a whistle/recorder playing) they were really very good training, but still i'm really hapy with the sound they have themselves.
bamboo flutes and saxes (xaphoon)
also bamboo pennywhistles made of bamboo
He also makes some exotic scales, like minor or oriental... that gives to your easy playing a total different "air"
You will see that our flutes and Bamboo Saxes are finished in different styles: Natural, Starry Night and Dark and Carved.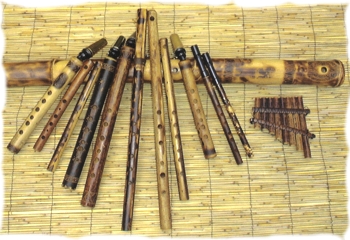 Above: some of the products you'll find in Erik´s store
By the way in this exclusive photoshoot taken by Sebastià Pagarolas and wearing a moth dress designed by El Costurero Real for FAE MAGAZINE autumn 2010 issue I'm playing a bansuri bamboo flute by Erik The Flutemaker.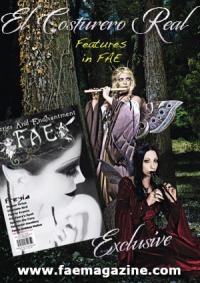 He also makes double flutes using two whistles (I have like a bit of obsession about double flutes). By the way I shamelessly confess I copy this technique with two whistles myself.. and it worked... though it took me a lot of work!! :) by the way it's the flute that my friend in the picture is holding.
I leave you with his tutorial cos it gives tons of ideas about how this "double whistle work"